Please Join Us for Lunch!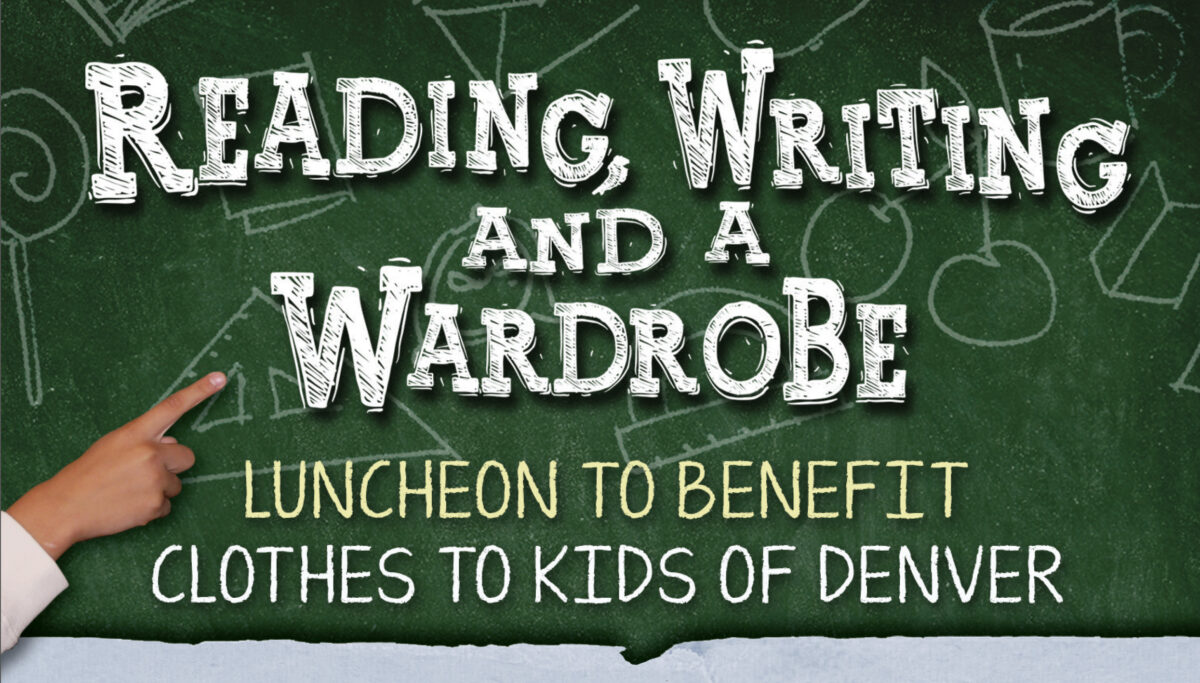 Thursday, April 20, 2023
The Wellshire Event Center
3333 S. Colorado Blvd.
Denver, CO 80222
RSVP to Valerie Lunka – [email protected]
We've got an exciting, informative and inspirational program scheduled for our Reading, Writing and a Wardrobe event. It's FREE to attend, but be sure to save a seat for yourself and your guests by Thursday, April 13 by emailing Valerie Lunka.
Can't attend, but still want to give? Donate HERE