Read below to learn how you can join our fun, dynamic team!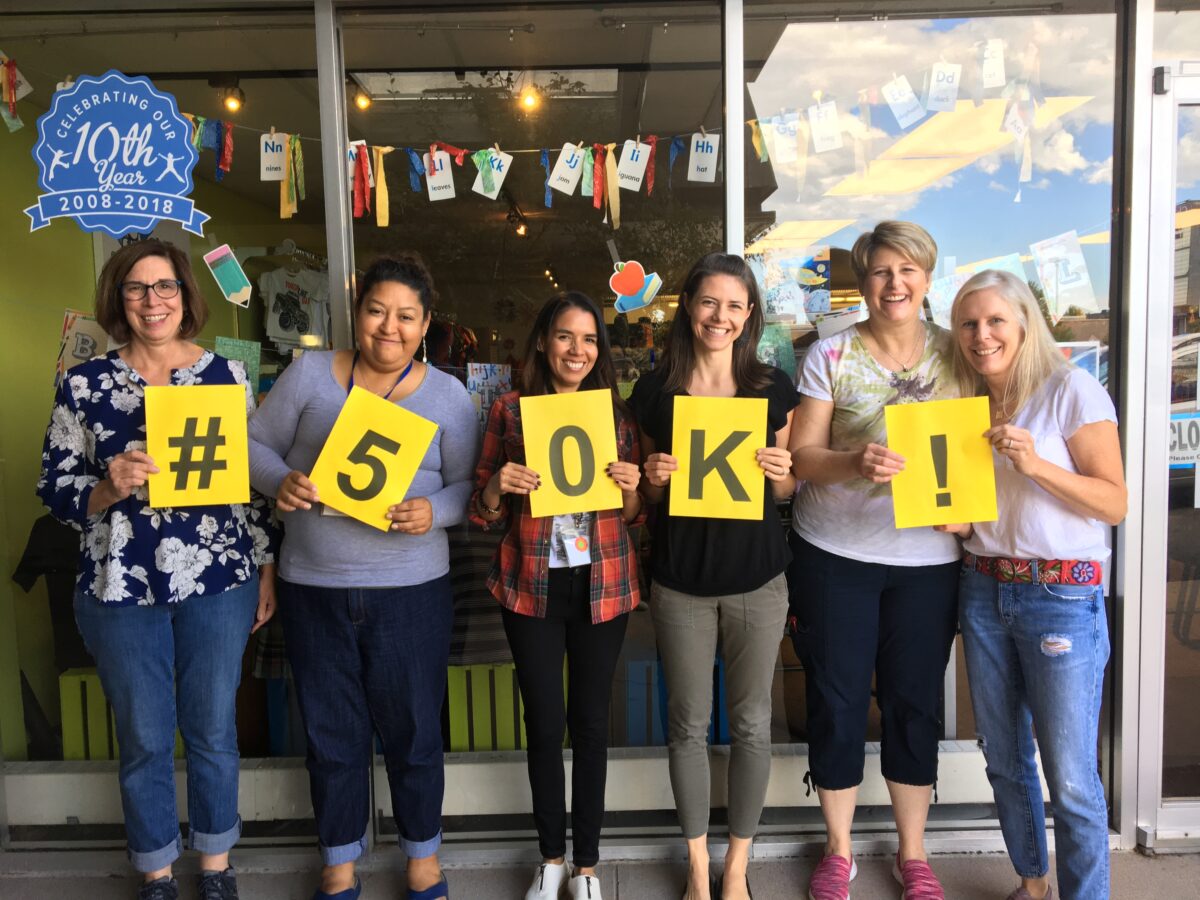 Merchandising Associate | Position Description
The Merchandising Associate reports to the Program Director and works closely with fellow staff members and volunteers to receive and process donations efficiently while upholding quality standards and maintaining a diverse selection for students and families selecting clothing at CTKD.
Responsibilities
Coordinate the timely processing of all incoming clothing and footwear donations (sorting, tagging, hanging, folding, restocking, organizing, etc.).
Uphold donation processing procedures related to sorting and tagging. Vet items headed to boutique area to ensure they meet quality standards.
Plan and supervise projects for individual volunteers (adults and youth) and volunteer groups working in the backroom. Ensure volunteer hours are captured accurately in volunteer management software or paper logs.
Track inventory and supply levels (i.e. underwear, socks, shoes, clothing, cleaning supplies, bath/break-room supplies, tagging supplies, etc.) and work with the Program Director to build large inventory orders.
Track location of items in off-site storage (item type, amount, location, time to bring to boutique).
Coordinate the movement of items between off-site storage and CTKD.
Receive and check deliveries at off-site storage location.
Greet/acknowledge clothing donors, assist them with transporting items inside (as needed) and provide donation receipt. Maintain accurate log of incoming clothing donations and donors.
Maintain a system for "discards" and track outgoing items appropriately.
Ensure that the backroom is clean, organized, and free from hazards. Maintain trash and recycling center.
Interact with shoppers, visitors, and volunteers in a courteous and professional way.
Provide a consistently high level of customer service to all clients and visitors.
Assist fellow staff members in maintaining a clean, organized, well-stocked, and visually appealing boutique. Ensure merchandise is displayed neatly in the correct department.
Serve alongside volunteers as a personal shopper/bagger for clients as needed (during busy periods).
Support front-end operations (i.e. appointment scheduling, phones, data entry etc.) as needed.
Qualifications
Fluency in English and Spanish (REQUIRED)
Commitment to the mission and values of CTKD.
Pleasant, polite, and enthusiastic manner with volunteers.
Strong organizational skills and excellent attention to detail.
Experience with basic data entry, Microsoft Office Suite and Google Cloud programs
Volunteer supervision experience. Experience supervising people with special needs.
Must be able to work quickly in busy times and adapt to new or sudden changes.
Physical Requirements
This position is very physically demanding. This individual will spend the majority of their time standing or walking and is expected to bend, twist, reach, climb, kneel, and lift items up to 75 pounds. A vehicle and valid driver's license are required.
Schedule/Compensation
40 hours per week: Tuesday – Thursday from 10:00 – 6:30; Friday & Saturday from 8:30 – 5:00. Hourly, non-exempt position.
Apply
Email your resume, cover letter and salary requirements to Lisa Maloney- [email protected]. No calls, please.
Click HERE to download a PDF of the position description.