Third Annual Undie 500 off to a great start!
Undie 500 season has already arrived here at CTKD! So far, two Undie 500 drives have brought in more than 5,000 pairs of new underwear and socks, and we've only just begun!
What is the Undie 500?
The Undie 500 is a underwear collection drive that challenges participants to collect as much new, packaged underwear and socks as possible to support CTKD. The Undie 500 was started in 2012 by William Wallis, who collected nearly 1,200 new pairs of underwear and socks as part of his Eagle Project for Boy Scouts. The project was so successful, that CTKD decided to make it an annual event.
Our collection goal this year is 10,000 pairs of new socks and underwear! One of our generous supporters, the Olson-Vander Heyden Foundation, has pledged to donate $1 to Clothes To Kids of Denver for every pair collected during the 2014 Undie 500**. This is a perfect opportunity to help Denver students feel comfortable and confident in school!
Why Underwear?
CTKD provides 5 new pairs of underwear and 5 new pairs of socks to every student who visits our shop. In 2014, CTKD is on track to distribute more than 22,500 pairs of each to more than 4,500 students. We need your help to make sure we can meet the growing demand!
Who can participate?
Teams from service organizations, Girl/Boy Scouts, schools, sports teams, businesses and religious communities may participate by collecting underwear as a group, or challenge another team to a collection competition.
Want to participate? Sign up for the Undie 500 by emailing Katie Jones at katie@clothestokidsdenver.org or download our Undie 500 information sheet to help get you started.
**Up to $10,000.
___________________________________________
See how Clothes To Kids of Denver makes a big impact on the lives of students in need!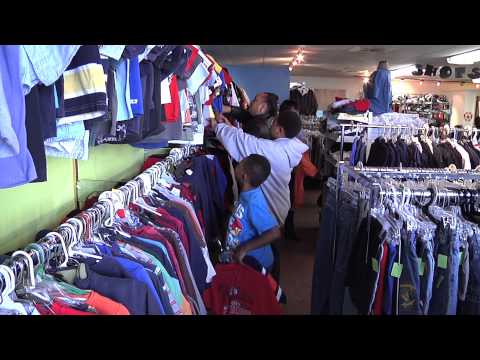 A special thank you to Fireside Production for creating this video.